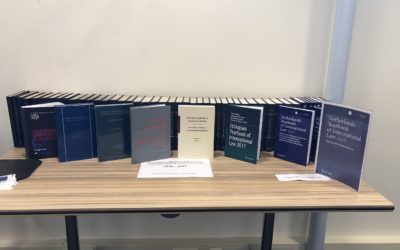 - Guest Editor of the Special Theme of Volume XXIII of the African Yearbook of International Law, "African States and Investment Law and Arbitration: Challenges and Opportunities", https://brill.com/view/title/57385 - Publication of an introduction to the Special...
read more

Dr. Fatsah Ouguergouz
Director and Founder
United Brains Consulting provides strategic advice in all areas of international law through a network of top-level experts based around the world.  United Brains Consulting offers in particular its services in alternative dispute resolution (negotiation, mediation, conciliation and arbitration).
United Brains Consulting was founded and is headed by Fatsah Ouguergouz with more than 30 years of practical experience in the field of international law, acquired on 3 continents, including more than 25 years in international judicial matters, arbitration, mediation and conciliation.

BIOGRAPHY

SERVICES

NEWS